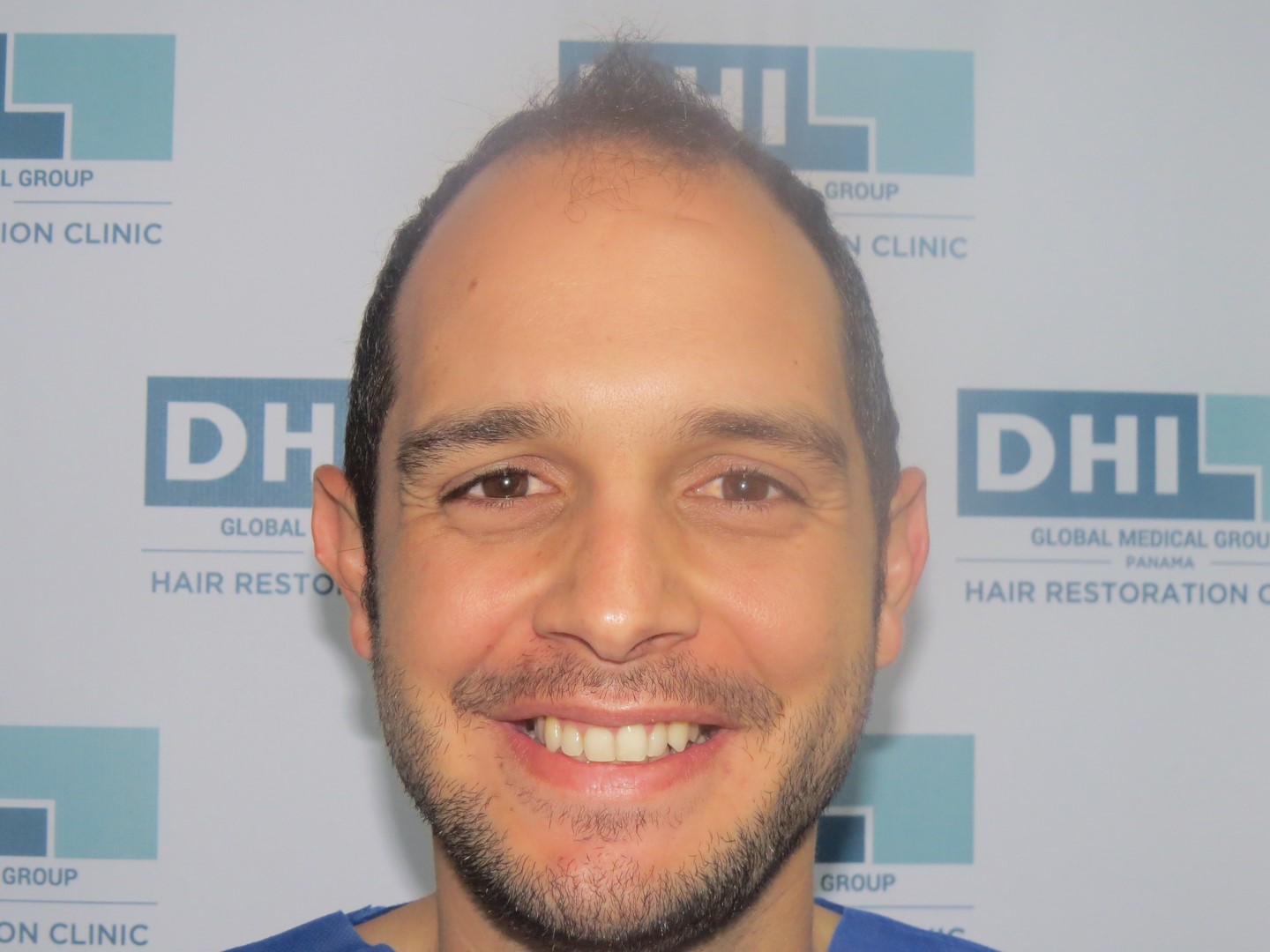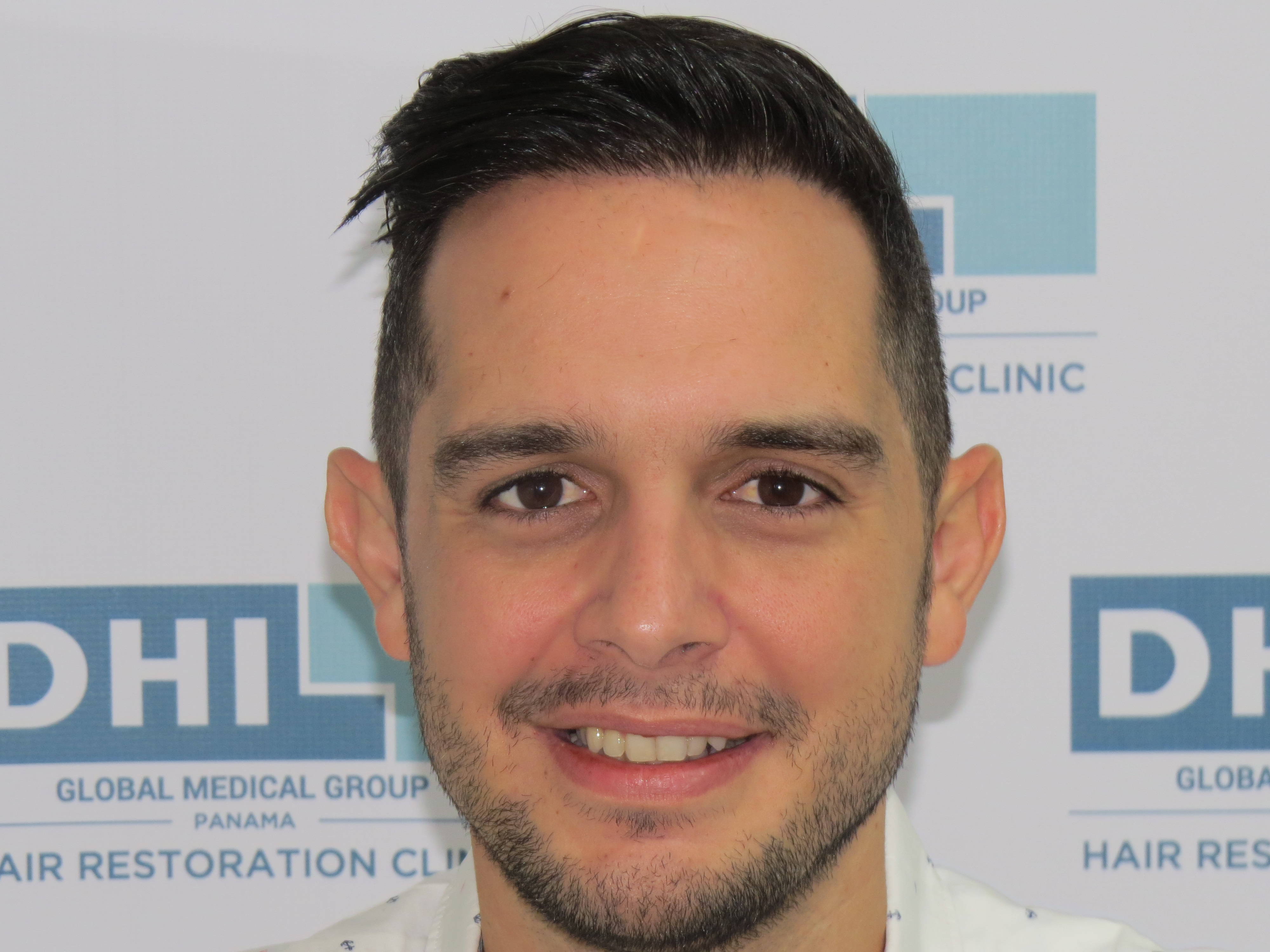 The patient Jorge Fernández arrived at our clinic in June 2018, worried about the advanced hair loss that he had been suffering since he was very young.
After an evaluation with our computerized medical system (HairSys), it was determined that in this case the patient had various areas in which he had androgenic alopecia, with a Norwood scale 4.
Fortunately, the patient's donor area was in good condition.
The amount of hair to be implanted to cover the entire area was estimated at 7,000, but during the procedure 9,337 were extracted, thus guaranteeing the best possible density.
This procedure was carried out in 2 days.
Implanted Hair: 9,337
Norwood: 4
Here at DHI Global Medical Group we recognize that the correct diagnosis is the basis for a successful treatment. We are the best hair restoration clinic in Panama.
Hair loss diagnosis